Treaty2U
For those of you interested in neither the Sevens, nor local music...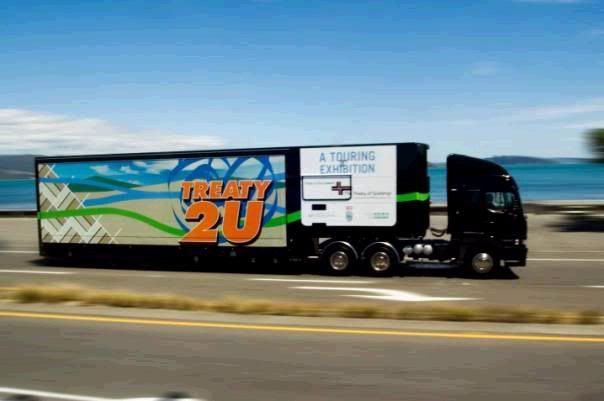 How about this?
An opportunity to see the Touring Treaty exhibition
TREATY 2 U, the Treaty of Waitangi touring exhibition which is travelling around New Zealand over the next few months will be in the Wellington region over Waitangi weekend. It will be in Lower Hutt at Waiwhetu Te Ra o te Raukura on Sunday (an annual family day held at Te Whiti park opposite Waiwhetu marae) and at the Porirua Festival of the Elements on Monday.
The exhibition includes a number of inter-active displays suitable for children as well as a set of replicas of the original nine Treaty sheets which are housed at Archives New Zealand.
The replicas were created by Titahi Bay's Daniel Reeve who also worked on the documents featured in the Lord of the Rings.